Frederik Thorsén / ART GALLERY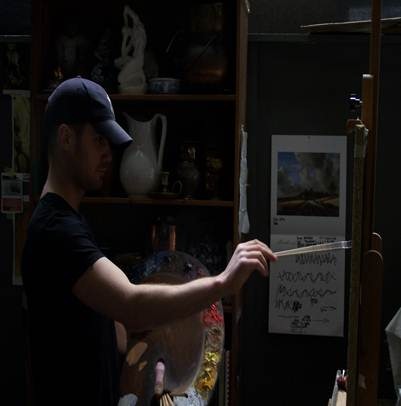 My name is Fredrik Thorsén. I am a professional artist and painter.
I work with the traditional approach to realism; to paint nature as humbly as I can, because in there you can capture the humanist spirit of western art.
In my belive, the best way to become a better painter in its technical term, is by learning from the great masters such as Rembrandt, Valasquez and Sargent. For that reason, I went to the Florence Academy of Art for a four year period where I graduated in 2007. During my time as an artist, I have been rewarded with several scholarships.
Training in the arts
2004-2008 The Florence Academy of Art, Italy
2003 Gothenburg art school, Sweden
1999-2000 High School, art education, USA
1999-2000 University, art education, USA
1997-2000 Schillerska Gymnasium, Art Programme, Sweden
Schoolarships
2004-2006 Makarna Lindeqvists Donation
Teacher in the arts
2006-2008 Bjäremålarna, Båstad
2007-2008 Florence Academy of Art
2007 ABF
2005-2006 Art and team management
Shows
2011 BK Contemporary Showroom, Warsaw, Poland
2011 Sweden Culture Days, Warsaw, Poland
2006-2011 Norrvikens Gardens, Båstad, Sweden
2009 Florence Academy alumni show, Gothenburg, Sweden
2008 Scandic Anglais, Stockholm, Sweden
2008 Battle Of The Arts, Stockholm, Sweden *Winner 2008
2008 Gallery Scandinavia, Gothenburg, Sweden
2007 K. Åbergs konsthandel, Gothenburg, Sweden
2007 Florence Academy alumni show, Sweden
2007-2008 Tonsberg, Norway
2005-2007 Florence, Italy
2006 Trädgårdsföreningen in Gothenburg, Sweden
2005-2006 Säbylund Konstgård, Swede